Re: Is it wrong to hit women?
---
IMO it is wrong to hit a woman for anything outside of self defense. My mother was hit by my father growing up and she really resented him for that of course. But she made it a point to make sure I didn't go that route for any reason. Plus I got 2 sisters that I know will beat my ass if I ever lay a hand on a female out of anger.

BUT, if a bitch was tryin to kill me. I'ma have to kick her ass.
__________________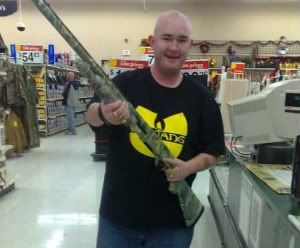 Still Ain't Nuttin Ta Fuk Wit