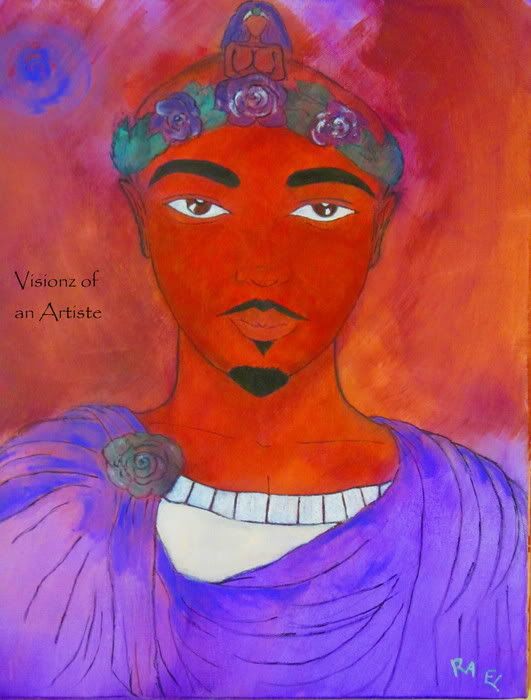 Creator of the Sci-fi /Hip Hop trilogy Noir World returns with his most ambitious project - "Visionz of an Artiste". A collection of 7 amazing stories that is also a virtual art exhibite. RA EL builds his repertoire with 12 paintings focusing on portraiture and abstraction. The bloke paints as if he is in Chateau d' Amboise. A cultivated draftsman and an extraordinary gentleman in the league of Picasso and Basquiat. All art work in this production is available to dealers and connoiseurs.
Visionz of an Artiste is available now in all digital formats!
Trailer -
http://www.youtube.com/watch?v=l0B7s...ature=youtu.be
Preview it here:
http://www.scribd.com/doc/105453589/...-of-an-Artiste
For inquiries contact:
Hierogrammat@gmail.com
Twitter.com/raelnoirworld
Short Stories
1. Dreamscape Corridor
2. The Writing on the Wall
3. Zaia Vibe
4. He Who Came from the Deep
5. Fragmentation
6. Gangsta Jazz
7. La Mika Glows through Heaven
Paintings
1. Caribbeana
2. El Artiste
3. Pharoah of Mother Goddess
4. Equilibrium of Vision
5. La Mika
6. Basquiat Dream
7. Fragtata
8. Self Portrait (Prophet of Venus)
9. The Passion Lovers
10. Yooo!
11. Self Portrait (Cat Daddy)
12. Jazz City Hunter