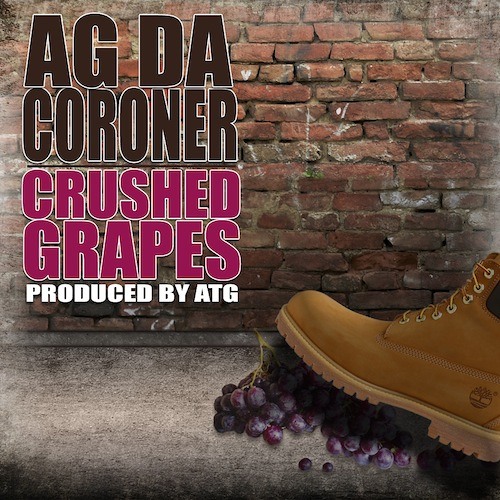 This is so fucking sick, nothing but gritty street rhymes and dark but soulful beats. AG Da Coroner is growing with everything he's been appearing on, and I've been a champion of producer ATG (who does all of the beats here) since his work with Rome Clientel in 2011. Featuring 9 tracks, all original beats, all original rhymes, this is more like a short album than an EP as it clocks in at a little over 30 minutes... and best of all it's a completely free release! you strongly need to check this out!
https://soundcloud.com/manbitesdogre...crushed-grapes
__________________







daily updates: news, articles, reviews, the best compilations on the net. that true skool street hop!




r.i.p. Johan D, Kaddu, Ricke a.k.a. "Slick Rick" and the rest of the fallen soldiers - you'll never be forgotten!