---
by atmosphere u mean slug!! cause his name aint atmosphere......and hes fuckin got alot of ill shit u prolly juss cant comprehend with that simple minded knot.. i gotta laugh when herb ass niggaz try 2 dog reel fuckin raw lyricists then bitch about how wack hiphop is these days....u best to come strapped with a fuckin back pack!!!!!!!!!!
__________________
"When I die bury me with the LO on...
Official to the death for all eternity and so on"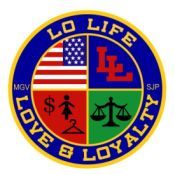 Lo Down & Dirty
" WASTED ON THE USUAL WIT MOM DUKES WAITIN ON THE FUNERAL"
"MY MOUSTACHE LIKE ADOLFS"-Ghostface