babygrande and wu
---
dont no if this has been posted but check the babygrande site out

BABYGRANDE RECORDS FORMS JOINT VENTURE WITH DREDDY KRUGER & THINK DIFFERENTLY MUSIC GROUP





Babygrande Records is pleased to announce it has formed a joint venture with Dreddy Krugers Think Differently Music Group.



Three projects are planned for immediate release. The first which will be in stores October 18, Think Differently Music: Wu-Tang Meets the Indie Culture is an unprecedented pairing of Wu-Tang artists, producers and affiliates with some of independent hip-hops east and west coast elite. RZA, MF Doom, GZA, Rass Kass, Aesop Rock, Masta Killa, Del the Funky Homosapien, Sean Price, J Live, Tragedy Khadafi, C Rayz Walz, RA the Rugged Man, Littles, Cannibal Ox, Sunz of Man, Royal Fam and many more artists, producers and even award winning filmmaker Jim Jarmusch have come together for what will be a historic moment in hip-hop.



The first single, Biochemical Equation featuring The RZA and MF Doom will premiere on ITUNES next month.



The next two projects will be (i) a solo album from Wu-Tang affiliate producer Bronze Nazareth who recently produced tracks for RZA, GZA, Masta Killa, Immortal Technique and Black Market Militia and (ii) a solo album from long time Wu-Tang affiliate LA the Darkman/Embassy Entertainment.



'I learned how to make albums...the whole process of putting a record together directly from The RZA and Schott Free (Loud Records). It feels good to finally have my own situation to bring my conceptual thinking to hip-hop and I look forward to working with Babygrande to make it happen, says Kruger.



Think Differently Musics CEO and Founder Dreddy Kruger began his career as an artist signed to RZAs label Wu-Tang Records. Recently he A&Rd the debut albums for Masta Killa and Black Market Militia which led to the formation of Think Differently Music Group and the A&Ring of its first release, Think Differently: Wu-Tang Meets the Indie Culture.
__________________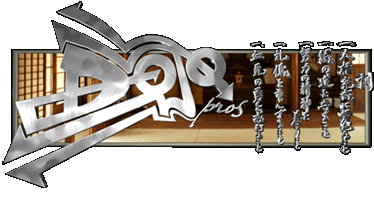 ...You don't want beef with people like me so don't pretend I'll resurrect your aborted baby and kill it again...