Not sure if a thread like this exists but here goes anyways.
**MODS feel free to move to the right section**
If you are into Comics and Graphic Novel/Comics feel free to discuss :
old , futurecor current story Arks, comic recommendations, comic news, your personal comic collection, favorite artists, ratings and reviews.
DC, MARVEL, Dark Horse, Image, etc
Ill start off by posting the current story ARC by Marvel
Thanos vs Hulk
writer/artist: Jim Starlin
4 issues
Dec 2014- March 2015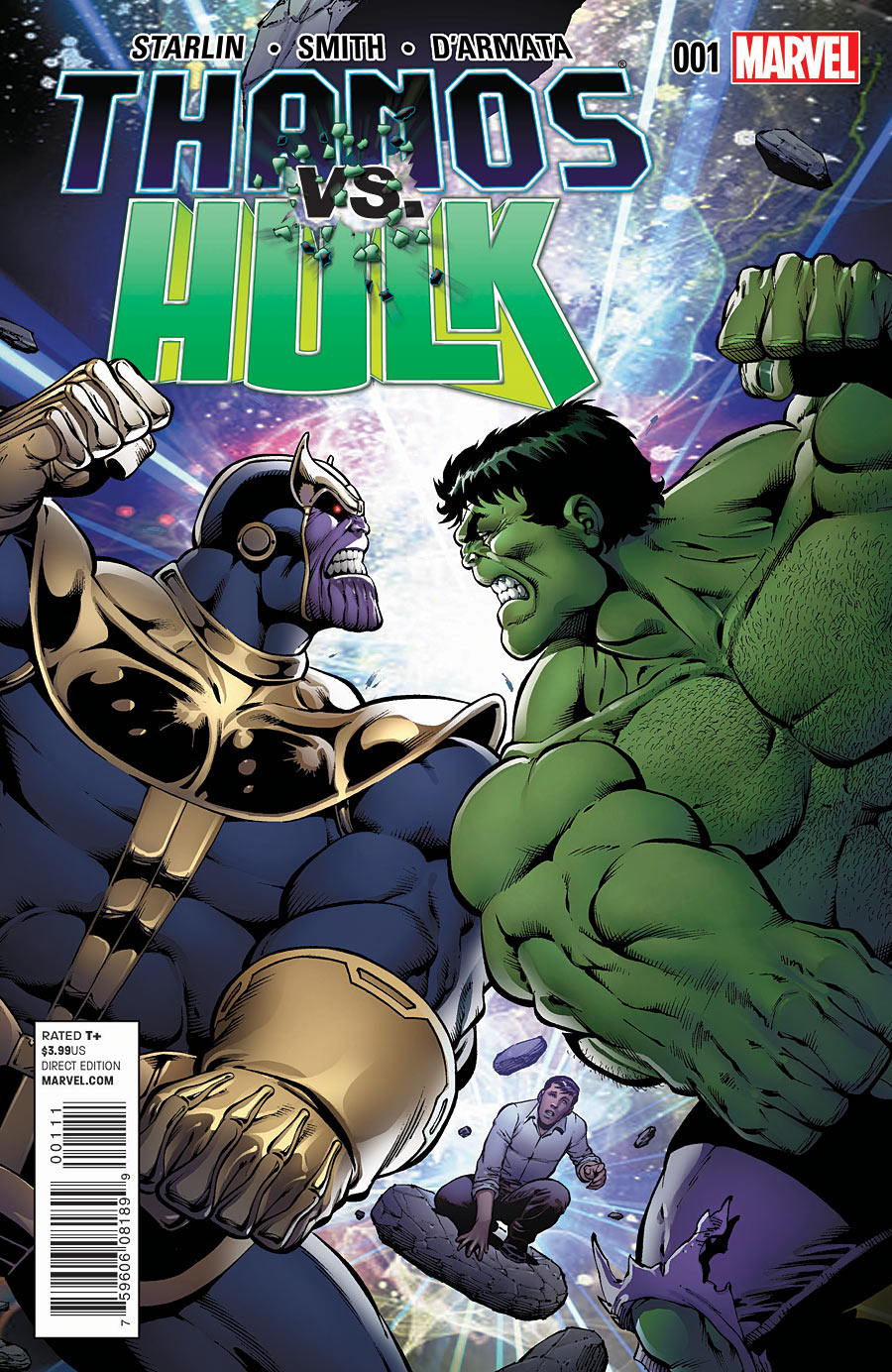 I feel there was a little bit of false advertisement going on here.
The Series as a whole is pretty disappointing because its only in the first issue where Hulk and Thanos throw down.
The plot is the Hulk is kidnapped by pip the troll and traded to Annihilus!
Thanos is thrown into the mix and then disappears mid 2nd issue
(if you really want to know Annihilus used a head device to put Hulk and banner deep in the cosmic mainframe of Annihilusí negative zone datacenter. Thanos got wind of this and threw down with the Hulk in the negative zone)
Annihilus meantime takes hulks blood and uses it to power himself up.
The last comic is pretty much Hulk running scared of Annihilus.
Annihilus is able to get into hulks head and scare him.
Hulk is destroying Annihilus planet so pip the troll manages to teleport the Hulk back
Meanwhile Annihilus has the strength and abilities of the Hulk
-The series as a whole was disappointing as I thought that there would be more of a brawl between Hulk and Thanos.
I'm guessing that if they took out the versus it would've gotten better reviews?
-The art work is well done !
*Overall I give this story Arc/Series a 7/10*
If you like Starlin's art work and "deep thought" concepts then pick this series up!
If your looking for a big brawl between Thanos and Hulk then be prepared to be let down
other Arcs im Currently following
X-men & Guardians of the Galaxy Black Vortex
Deathstroke new 52
Deadpool- night of the living deadpool
cheers