Is this like Bang Bus?
British porn star Rebecca More is currently filming a reality show where she rides around the country having sex with regular people in the back of a van.
The series is being produced by Television X, a popular adult TV network in the U.K., and is marketed as a "Sex Tour Of England" starring the country's most famous MILF.
Thousands of people applied to be one of the few porn passengers, but only 20 winners have been chosen to participate. Like this guy, who bragged about his van romp on Twitter.
https://twitter.com/King_Body_Art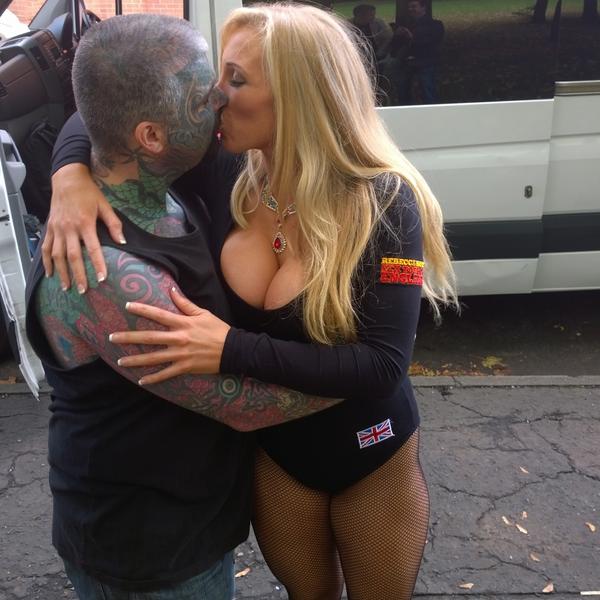 However, not all residents and officials of the cities More plans to visit are excited to welcome the buxom Brit. The Mirror reports that some have labeled it a "disgrace" and feel that it should be illegal because it borders on prostitution.
Leeds resident Thomas Richards said of the show, "It's outrageous and a disgraceful way for people to degrade themselves. It hardly promotes safe sex, queuing up in a line with a load of strangers to get your end away. I'm surprised this is even allowed, it's bordering on prostitution."
Following the tour's kickoff in Birmingham, Perry Barr MP Khalid Mahmood told the Birmingham Mail, "We can't confront what happens in a van, but I would urge the local authority to ensure that it doesn't in any way affect our communities and young people."
More's future stops include Camden, Manchester, Leeds and London. No word on how welcome More's hump-bus will be in those cities.
Interested parties can follow the X-rated trek on Twitter by searching for the hashtag #dorebecca.