MASTER deBATER
Join Date: Aug 2005
Location: Chicago
Age: 27
Posts: 2,116
Rep Power:
15
Hip Hop Gaming League///Who's The Best?
---
Summary: Basically Snoop brought a bunch of Hip Hop stars together for an online X-Box league where they play different games. It's like a tournament, and the results are posted online.



SNOOP DOGG UNVEILS NEW VIDEOGAME LEAGUE FOR HIP HOP STARS
The Hip Hop Gaming League (HHGL) Announces Inaugural Season Lineup of A-List Music and Pro Sports Competitors
Santa Monica, Calif. – February 28, 2006 – Today, the Global Gaming League (www.GGL.com), experts in online competitive video game tournaments, and Snoop Dogg jointly announced the formation of the Hip Hop Gaming League (www. HHGL.com). Snoop will serve as the league's first commissioner ensuring that all matches—played online via Xbox Live for the Xbox 360™—are electrifying but fair.
The inaugural season player lineup includes stars such as Proof (D12), Paul Wall, Just Blaze, Krazyie Bone of Grammy winners Bone-Thugs-n-Harmony, MLS soccer star Cobi Jones, Murs, Kaine (Ying Yang Twins), NBA Star Jalen Rose, Twista, Fredwreck, BReal of Cypress Hill, Eric V. of the Baka Boyz, and Wutang Clan founder Method Man. Players were selected based on their reputations for top videogame skills, as well as for their prominence in the hip hop community.
The inaugural season kicked off with three major events: Snoop's Press Conference, Snoop's Player Draft announcement, and the HHGL Launch Party at the NBA All Star Game in Houston. Extensive video footage from each of these events is available exclusively online at HHGL.com.
League matches begin online starting in March 2006 and conclude in May with a live Finals event in Las Vegas presided over by Snoop himself. At the finals event, the first ever HHGL World Champion will be crowned and awarded eternal bragging rights. Also, a substantial donation will be made to the Snoop Youth Football League on the champion's behalf.
"I'm an initiator, and this new intersection of hip hop and video gaming is something that's ready to happen," said Commissioner Snoop. "Hip hop loves video gaming, and I've been watching this develop into the next big sport. The HHGL is my way of taking it to the next level. We're going to take this thing straight over the stratosphere, and the whole world can watch and participate as people like myself — who hate to lose — put it on the line."
All HHGL players will have custom Xbox 360 video game and entertainment system's professionally installed in the location of their choice (crib, tour bus, favorite club, etc), and all competition will take place over the Xbox Live® network. Xbox 360 and Xbox Live are the official console and online gaming sponsor of the HHGL inaugural season, joining platinum sponsor Sprite in promoting the league and making exclusive content available to its customers.
All HHGL matches will be officially sanctioned by the GGL meaning that they are guaranteed to have no lag and to be completely fair. The videogames selected for the inaugural season were still being reviewed by Commissioner Snoop and the GGL at press time with an announcement expected shortly. It is projected that Xbox 360 sports games will figure prominently in League play.
"There will be no place to hide," said GGL Chairman Ted Owen. "Both the online and live play will be real matches played under pro competition quality conditions. Commissioner Snoop and GGL's expert pro gamers, tournament organizers, and match broadcasters will all assure that this thing is very real," said Owen. "These stars love to compete, but they are rarely in the same place at the same time. So, GGL's ability to organize them online through the Xbox Live network allows them to pursue their gaming passion wherever they may be. This is how the world will play as this exciting broadband-driven competition rapidly moves forward." HHGL fans will be able to follow all the action 24-7 — including watching matches, listening in on outrageous trashtalk, viewing highlights, accessing a deep archive of video clips, tracking results and stats, and sharing their own comments, blogs and videos — all at HHGL.com.
ABOUT THE HIP HOP GAMING LEAGUE: The Hip Hop Gaming League is the GGL's newest online video game community designed to introduce the world of hip hop to the world of competitive online gaming. The HHGL website is the battleground where MCs and international gaming champions compete and showcase their skills for a global audience. The HHGL kicked of its inaugural season in 2006 with an A-list celebrity tournament commissioned by Snoop Dogg. Ensuing seasons of the HHGL will involve both celebrities and non-celebrities. The GGL monitors and manages all league operations for the HHGL. For more information, visit: www.hhgl.com

__________________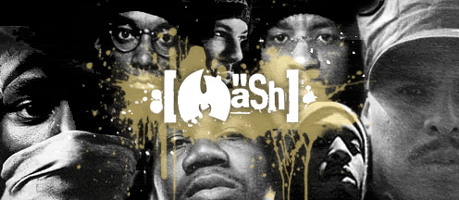 WHAT'S GOING ON?
---
Last edited by MaShPG; 04-10-2006 at

04:08 PM

.