Re: Changing Techniques
---
so do you plan to drop then?
__________________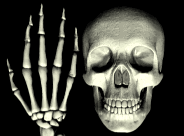 You find yourself surrounded by woodland creatures...
Lighting matches under my hat...Ghost Pirates...
Frosty mug of rum.....Ol' Los Angelos heroin epidemic,
i bust slugs that love to figure skate through me,
we had a merry war turned emcees to cabin boys
i carved Wu-Tang in his hive, you heard the stabbin
noise, rawhead rex, snake eater from dungeoun,
a web of dead bodies in the sewers underground london..